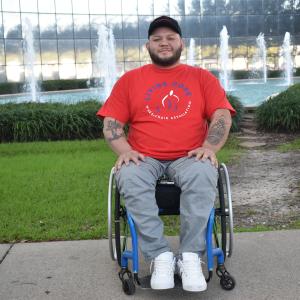 Miguel Portillo
Assistant Communication, Marketing and IT
Miguel Mike Portillo, is Assistant of Communication , Marketing and IT
Mike is part of the ''communications'' team in which he shoots, edits videos and designs different flyers to share with the community through social media.
Mike supports technology and IT in different aspects within Living Hope.
He joined Living Hope as a member in September 2018 and as part of the team within the organization since June 2022.
Mike is originally from El Salvador, San Salvador who emigrated to the United States in 2014, in 2018 he had a car accident, becoming a paraplegic.