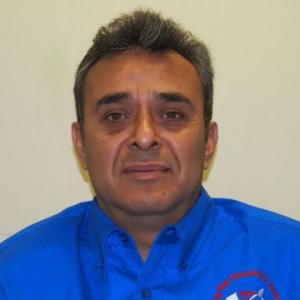 Noe Ramirez
Board President
My name is Noe Ramirez and I am originally from Mexico City. I came to the U.S. in December 1997. Like all those who came to this country, I came to the United States with many aspirations. I worked in construction and on weekends I would play with a trio. My goal was to work here for a year and return to my wife and daughter. Unfortunately, one morning as I was headed for work, a woman who was driving under the influence ran over me.  She broke my chest and spine (Quadriplegia C-5 C-6) and cowardly fled the scene. When I woke up in the hospital, I was told by the doctors that because of the accident I would be in a wheelchair for life and that the only part of my body that I would be able to move would be my head. When my wife found out about the accident she was in Mexico, it came as a shock to my wife and daughter. My wife immediately came to the United States leaving behind our 7 year old daughter with her grandmother. Because my wife and I were no longer in Mexico, we lost our apartment and taxi.  
I thank God for my wife, she has dedicated herself to taking care of my every need, day and night, she has never abandoned me. At first it was very difficult to accept the reality, many times I thought about suicide (these thoughts happen to many of us who have suffered with such traumatic change). One day something amazing happened, I attended a spiritual retreat where I felt as if fire was going through my body. It was something beautiful, I knew then that it was God who was giving me another chance, I was alive! And though I could not walk God had a mission for me. From that day on, I began to value life, my family and especially to love God with all my heart and try to help others whenever possible.
Our group Living Hope Wheelchair Association is one of the most beautiful things I've ever had in my life as it has given me the opportunity to help, along with my colleagues, others who are in the same condition. It's a way to transmit that we need to continue moving forward and never give up. If God kept us alive it is because he has a mission for each one of us. Now I can move my wheelchair by myself, use the computer; teach guitar lessons, and many other things. My daughter was able to reunite with us three years after my accident and is now in college, she wants to be a doctor and is my greatest pride, as for my wife, always with me through thick and thin. I have only to thank God for all he has given me and I am now happier than when I was able to walk. I want to thank my parents, brothers, my mother-in-law and all those who have always supported me. And many thanks to my Living Hope Wheelchair Association fellows for believing in me and having me as their president.
And to you, who are reading my story, I hope that it helps you in one way or another. May God bless you and fulfill all your dreams.